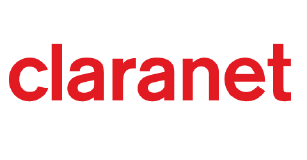 We are passionate about what technology can do. We want to continually improve our service, people and technology. We are proud that our customers benefit from our knowledge and experience. We are Claranet and if you share our beliefs, we are looking for you.
User support first level: The users will contact for any incident or to ask for support in matters such as: technology, IT local and corporate services; user corporate applications; the company's team, devices and peripherals. Users private and personal necessities are not to be object of any support. Maintaining an adequate and daily updated record at the closing of the activities: Of all the control tools, every incidence and registered tasks/solicitations. Establishing the correct requested activities priority (based on agreed standards); Attending and scaling warning of Services, Systems or local infrastructures errors, warning the IT Team and collaborate in the IT Team's petition: In case you detect or receive warnings of incidents in the IT Service you'll need to communicate it immediately to all the IT Team. Scaling the incidence or requests to the assigned team: According to the procedure's orientation, if solving the problem is out of the department's reach. Opening the corresponding tickets in the Corporative system: When it's necessary and related to the ones scaled at the corporate group. Activating and profiling of mobile devices: According to the intern procedure or to the specific IT requirement. Preparing new hardware and new user devices: As registered requests and according to the established procedure, you need to be able to configure new user devices according to company standards. Remote and on-site user tech support: Coordinating between the team to make sure all the preceding points are met, providing first level computer support remotely or on-site. Installment and updates to users: As long as the constancy is recorded and it is being done accordingly to the established procedure, you'll need to install or update software on user's equipment. Meeting room supporting: Coordinate to guarantee the previous points, you must be able to provide support to users of the meeting rooms. Unblocking user accesses exclusively in the delegated systems: As long as there is a written solicitation and recorded constancy, you must be able to enable, unblock or rest the user access to the delegated systems. Managing users' profile changes/cancelling or registration: According to internal procedures: directly or by escalating the requests, you must be able to manage the additions, deletions and modifications of the users' profiles. Managing the operations with suppliers: In dealing with incidents, requests or tasks, you must able to contact the Ferrero's service suppliers for which they have been enabled and trained, as if it were another scale. Registering cards and fingerprints: As long as there is a registered record, you may proceed to register a user. Delivering and receiving computer materials from users Loaning computer materials for users; Meeting sessions programming; Managing back-ups recovery; Executing automated processes; Distributing printing costs, counters reading and consumables verification: As a registered, preventive, periodic task and according to the established procedure, you must be able to verify the printers consumables status, read the counters and process the distribution of printing costs. Distributing telephone costs; Elaborating and distributing internal dispatches: As a registered task, at the request of any member of the IT Department, you must be able to elaborate and distribute internal dispatches to users. Communicating equipment status changes and collaborating in its maintenance: As a result of Service activities, you must report status changes of any equipment in the computer department. At the explicit IT request, you must collaborate in correctly maintaining the IT managed inventory. Informing, creating and updating procedure and control documentation: It is considered of the utmost importance to maintain the necessary acting procedures (check lists, procedures and controls….) updated for the development of the assigned activities.
Working experience: 3+ years Language: Fluent English and Advanced Spanish Linux: AS/400 SQL Server InfoMix
Click aqui para se candidatar.