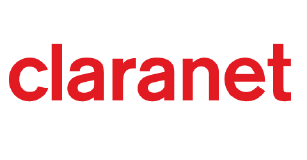 We are passionate about what technology can do. We want to continually improve our service, people and technology. We are proud that our customers benefit from our knowledge and experience. We are Claranet and if you share our beliefs, we are looking for you! Because we aspire to do more and better, we are looking for an Queue Account Manager (Azure RR)
Azure Rapid Response (ARR) is a One Service Team Award winner and a true global team, with presence across Americas, Asia and EMEA regions. We provide end-to-end Azure solution support for the most critical enterprise customers and top start-ups. We are looking for a high-performing, action oriented and organized Queue Account Manager.
The successful candidate should demonstrate great accountability, customer obsession, passionate for driving positive impact and increasing customer value. Mindset Build a trusted and solid business relationship with key internal stakeholders, our management team and our engineers. Identify and respond to critical customer issues specific to Azure Services. Assist in projects as requested by executive and business teams. Responsibilities Queue management activities: monitoring queues across different products/technologies, partnering with Incident Managers, other teams to ensure the timely and expedited assignment of the support incidents. Active role in identifying tools outages and reporting/engaging required IT teams, as well as correcting misbehaviors for misrouted incidents. Partner with team/technology manager for escalation management. Report and identify trends and workload dynamics for driving improvements, and further insights for operational business reviews. Ensure a smooth and expedited case assignment and drive a strong collaboration with customers and internal stakeholders. Capacity and staffing planning activities, both for weekdays and weekends, and vacations. Users accounts management and set up for new team members. Collect feedback and learnings from the interactions with Customer Success Account Managers and Incident Managers, and support customer onboarding activities
Required Skills 2+ years of IT or Technical Support experience. Previous experience working with multiple teams and customers in any capacity. Accountability & teamwork driven spirit. Driving cross-team engagement and collaboration, with exceptional stakeholder management abilities. Excellent customer service skills and strong written and verbal communication skills.
Relationship-building skills, high degree of self-confidence, influencing skills. Ability to prioritize multiple projects while problem-solving and following through on issues in a timely manner.
English Language: fluent in reading, writing and speaking. Spanish, Portuguese and/or French is a plus. Local: Lisboa
Click aqui para se candidatar.