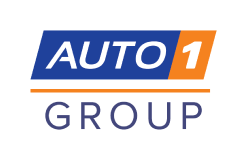 AUTO1 Group is Europe's leading digital automotive platform. As a dynamic tech company, we are revolutionizing the automotive industry with our brands wirkaufendeinauto.de, AUTO1.com and Autohero. Our strong team of 4.200 people is dedicated to making Europe-wide car trading and transport as fast and stress-free as possible for our customers. Grow personally and shape the future of car trading with us. At AUTO1 Group we live an open culture, believe in direct communication, and value diversity. We welcome every applicant; regardless of gender, ethnic origin, religion, age, sexual identity, disability, or any other non-merit factor. As a Junior Talent Acquisition & Management Specialist you will learn all about the Recruiting processes in AUTO1 Portugal, but also you will be part of the Talent Management policies, having full vision of the HR department. You will directly report to the Senior HR Talent Manager in Portugal.
What you will do: You are an AUTO1 brand Ambassador and understand what the talent needs are for each business and consults with the Hiring Managers throughout the Selection and Hiring process Uses a variety of online and offline databases to identify the best talent. Uses a candidate-centric approach to find and attract talent. Gives support on onboarding selected candidates and the Annual Training Plan: including. Team Buildings and Leadership programs. Responsible for some tasks about managing holidays, absenteeism, work from home and Health & Safety. Provides support on our Feedback Cycle Process (performance evaluation) and satisfaction survey. Gives support to a few office management tasks
What you should bring: You have a University Degree in Human Resources, Psychology, Management or similar. Studying for a Master in Human Resources or Coaching is a plus. Desirable to have a few months of previous experience, but this is not mandatory. You are a native Portuguese speaker, fluent in Spanish and English (both/mandatory). You are ambitious, with high communication skills and a teamplayer.
What you will get: Salary and compensation package and real career growth opportunities. The position is located in our Lisbon-HQ: Carnaxide- Alfragide, Portugal. Our fast-paced start-up environment offers plenty of challenges that let you grow personally and gives you the opportunity to have direct impact with everything you do. More than 70 different nationalities make up for a truly international and diverse working environment. Join our success story and work in one of the few recently become an EU Public Company, with a strong background in a start-up environment.
Click aqui para se candidatar.