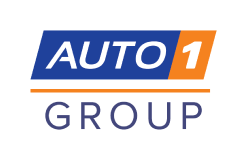 AUTO1 Group is a multi-brand technology company that is building the best way to buy and sell cars online. Its local European consumer brands like compramostucoche.es offer consumers the fastest and easiest way to sell their car. Its merchant brand, AUTO1.com, is Europe's largest wholesale platform for car trading professionals. With its retail brand Autohero, AUTO1 Group is using its technology, scale and operational excellence to develop the best consumer experience to buy a car online. AUTO1 Group is operating in over 30 countries and achieved revenues of €3.5 billion in 2019. About your role: The AUTO1 Group Communications team is looking for a talented and enthusiastic colleague with a skill set consisting of B2B Communications. The successful candidate will get the opportunity to build national communication in collaboration with the Senior Communications Manager of Spain & Portugal and with HQ, leaving a footprint of its own. As Junior Communications Manager - Spain & Portugal you will manage the presence and visibility of AUTO1.com in trade and consumer media. Do you want to take responsibility for placing topics and coordinating events right from the start? Then become part of our international communication team.
Your responsibilities: Plan, coordinate, and implement internal and external communication processes and measures for online and print media outlets for our brand AUTO1.com in cooperation with the Senior Communications Manager for Spain & Portugal and HQ (Germany). Writing, translating, and editing press releases and specialist articles, as well as other texts for external communications. Positioning AUTO1.com and its executives in the media and at industry-leading events. Coordinating and answering national press inquiries as well as maintaining and expanding contacts with specialized journalists. Coordination, planning, and participation in relevant trade fairs and press events. Support the marketing team with ad planning and design in B2B trade magazines.
About your profile: Professional experience in the field of PR, brand, or corporate communications, ideally in the automotive or eCommerce sector, as well as knowledge of the Spanish media landscape. A high level of communication skills as well as stylistic and textual confidence. A flair for interesting stories as well as an understanding of how classic and new media work and how their representatives operate. High level of commitment, self-confident appearance, and "ownership" of one's own area of responsibility through independent, structured, and self-reliant working methods. Native Spanish and very good English required; good level of Portuguese will be a plus. You will report directly to our Senior Communications Manager Spain & Portugal, located in the Madrid office, will work closely with the VP AUTO1 Spain, and will need to be aligned and coordinated with the Head of Communications and the B2B PR Team Lead, located in our HQ in Berlin.
What awaits you: Become part of our success story and work in one of the few German Unicorns with annual sales of over 3.5 billion euros. Our dynamic startup environment offers new challenges for personal growth while contributing your own ideas. The chance to influence, leave your own mark, and set priorities. Flexible remuneration (food, transport, global health insurance and kindergarten).
Click aqui para se candidatar.