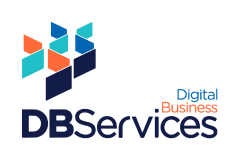 Who is DBServices We are positioned to help organizations in their digital transformation process by promoting innovation and optimizing legacy systems with our Digital Services. We are a spinoff of DBServer in Portugal, one of the largest and best software development companies in Brazil with more than 27 years of experience and 500+ projects successfully delivered. What we DO Digital Business Services. Advisory & Transformation Consulting in Cloud Migration, DevOps, QAOps, FinOps. Specialized in Test Automation, Tools and Test Frameworks (ATM, SAP), TDD, Unit Testing, Performance & Security Testing and Inspection. DBLab is focused on MVPs, Prototyping and Proofs of Concept. Innovation is in our blood. Let us help you to focus on your Business while we Design+Build breakthrough and leading-edge solutions. Agile Projects Custom Software Development. Software that meets the unique processes of your business, solves your specific problems, satisfies your exclusive needs and makes your workflows easier, faster, and more efficient. Team Extension increases the capacity of your teams with the excellence level you would expect when hiring local resources. Our teams can work seamlessly as part of your teams or work as autonomous squads.
Data Engineer - BI
You have 5+ years of experience in building and maintaining data pipelines in a custom or commercial ETL tool (SSIS, Talend, Informatica, …) (Airflow is a plus) You have 5+ years in a Data Warehouse environment with varied forms of data infrastructure, including relational databases, and data lakes Expert in SQL Proficient in creating and evolving dimensional data models & schema designs to improve accessibility of data and provide intuitive analytics Knowledge in distributed systems ( Spark is mandatory ) Strong at programming background with languages such as Java, Scala, or Python; A professional with background in working in cloud environments – AWS, GCP, Azure, etc; You are familiar with in continuous delivery principles: version control, unit and automated tests. You have 2+ years working with a BI reporting tool (Tableau, QlikView, PowerBI, Looker, ..) You are Fluent in English, both written and spoken; You have good analytical and problem solving skills, the ability to work in a fast moving operational environment and you are enthusiastic and with a positive attitude.
Necessary to live in Portugal.
Click aqui para se candidatar.